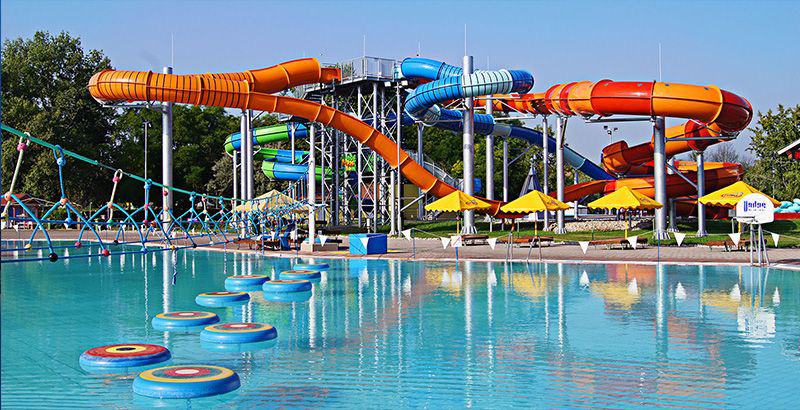 Vadaš Thermal Resort Štúrovo, Slovakia (10 minutes by car):
Vadaš in Štúrovo is a popular thermal swimming pool area, offering a wide range of services. With its capacity, swimming pools of varying sizes, covered swimming pool, a range of buffets and sports facilities, it offers ideal conditions for relaxation for water and sun lovers.
There are 7 outdoor and 2 indoor pools, including a massage pool, year-round outdoor seating pool and a unique swimming pool with artificial waves in Slovakia.
Vadas Thermal Resort offers a variety of water slides, beach volleyball and football, an adventure park, a gokart race track, water pedal boats, fishing, wakeboard, tennis courts, minigolf, inflatable castles, children's playground,  barbeque facility, table tenis and aquazorbing.
Štúrovo is the most southern city in Slovakia and attracts visitors with its interesting natural environment. Here begins the bend of the Danube with a breathtaking view of the classicist basilica in Ostrihom. In the city, the river Hron flows into the Danube, offering excellent conditions for adventurous trips.